What is Scintigraphy?
Nuclear scintigraphy or bone scanning is an invaluable diagnostic tool used mainly for equine lameness investigations and poor performance evaluations, that picks up bone injuries, also known as "hot spots".
What is Scintigraphy used for?
In most cases a bone scan forms part of a wider orthopaedic evaluation. Scintigraphy is most useful in cases where:
An area of lameness has been localised, but no abnormalities have been detected using radiography or ultrasound.
Nerve blocks have not revealed the site of lameness.
There is a multi-limb lameness.
In severe lameness where a fracture is suspected.
An area cannot be easily penetrated by radiography (e.g. the back and pelvis).
How is Scintigraphy performed?
The procedure involves injecting the horse with a short acting radioisotope "dye". The patient is then stabled in a secure stall while the radioisotope circulates systemically throughout the horse's body. Within a few hours of the injection, the horse is sedated to minimise movement during scanning and imaged with a state-of the art gamma camera.
Areas of bony inflammation are indicated in the computerized pictures as areas of increased uptake or "hot spots" and described as focal or diffuse and mild, moderate, or intense.
Wherever bone cells are active or turning over (destruction/resorbing of the mineral matrix and new material being laid down) the radioactive tracer will accumulate.
How long does the procedure take?
Depending on whether a half or full body bone scan is performed, the procedure can take up to 4hrs.
Disclaimer: We work with TeleMedVET to provide this service.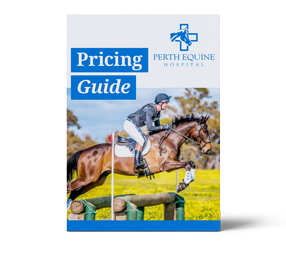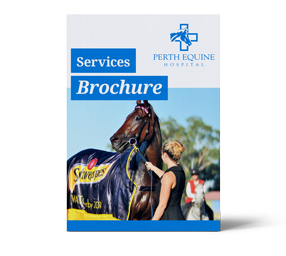 View Our
Services Brochure
View Our
17 Point Health Check