A gastroscope, put simply, is a procedure to look inside the horse's stomach. Why do we do gastroscopes? The main reason we investigate the horse's stomach is to diagnose Equine Gastric Ulcer Syndrome (EGUS).
Is your horse under performing? Going through some behavioural changes? Has a poor appetite, being a fussy eater, poor coat condition, or pain when girthing? Then they may be suffering from gastric ulcers. The most efficient way to get a definitive answer to see if they have gastric ulcers is by using a gastroscope to visualise the horse's stomach to see if ulcers are present or not. If they do have ulcers, the vet will grade the type and then we will offer the most appropriate treatment for your horse.
It is important that the stomach is empty for this procedure, the horse will need to be fasted for 12hrs prior to the gastroscopy. Water is to be removed the morning of the procedure, or 4-6hrs prior. A full history will be taken, and a full examination will be done before the procedure begins.
This procedure is done at the hospital within our crush. Sedation is given so the horse is relaxed and stands quietly throughout the procedure. The vet will pass a gastroscope, a flexible endoscope which is a long tube-like instrument approximately 3.5m long with a light and lens for viewing, through the horse's nose and down the oesophagus, viewing the stomach and the proximal duodenum (the first part of the small intestines), and pylorus. The vet can manoeuvre around the stomach via a hand piece which is connect to the gastroscope, with which they are also able to inflate the stomach with air to improve visualisation, and use water to clear away debris from the camera lens and stomach lining. The gastroscope is connected to a computer screen so the veterinarian can clearly see what is present in the stomach and take still images and video recordings, as necessary. Once the examination has ended, the stomach is deflated. The sedation has worn off, the horse will be given a small wet feed before travelling home.
Equine Gastric Ulcer Syndrome, EGUS, is an umbrella term to describe erosive and ulcerative diseases of the stomach and is further divided into the glandular, squamous region, and the pylorus. Ulcers are graded 0-4 depending on there severity.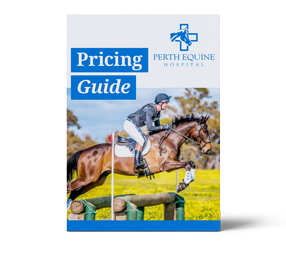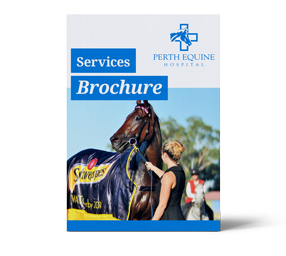 View Our
Services Brochure
View Our
17 Point Health Check