Dr Paul O'Callahan
Paul graduated from the University of Melbourne in 1987. After two years of mixed practice he commenced the first internship at Goulburn Valley Equine Hospital. This was followed by two years at Randwick Equine Centre and then a move overseas. After an African adventure Pau…l joined John Walmsley's practice at Liphook, England which is one of the UK's leading horse hospitals. From here the return to Australia was via Saudi Arabia for three and a half years working in the stables of King Abdullah.
On returning to Melbourne Paul worked for the next 14 years in racing regulation and then moved west for a brief stint at The Horse Hospital in 2011. This led to a permanent position and ultimately the purchase of the practice in March 2013.
With a broad range of experience in all aspects of equine practice Paul brings extensive expertise to the treatment of horses. Be it a champion racehorse or a much loved companion pony, Paul treats all horses and owners with care and compassion. He thrives in providing a high level of care for your horse and ponies with his expert team behind him.
To book an appointment with Dr Paul contact the clinic on 08 9479 1800
Dr Josie Hardwick
Josie graduated from the Royal Veterinary College at the University of London. Following graduation she relocated across the pond and spent nearly 6 years working at Randwick Equine Centre – a large hospital and racetrack practice in Sydney. There she completed an internship, a surgical residency programme and ran the overground exercising endoscopy team. She successfully passed her board examinations to become a Diplomate of the American College of Veterinary Surgeons. Josie works as an equine surgeon at Equine Services at The Animal Hospital, Murdoch University and as a consultant for Perth Equine Hospital. She splits her time between equine surgery and sports medicine cases and is particularly interested in the upper respiratory tract, optimising racehorse performance and emergency surgery. Josie is a great asset to the Perth Equine Hospital team and a pleasure to work alongside
Josie is available every Thursday for consultations and surgeries, as well as sharing the after-hours emergency surgeries.'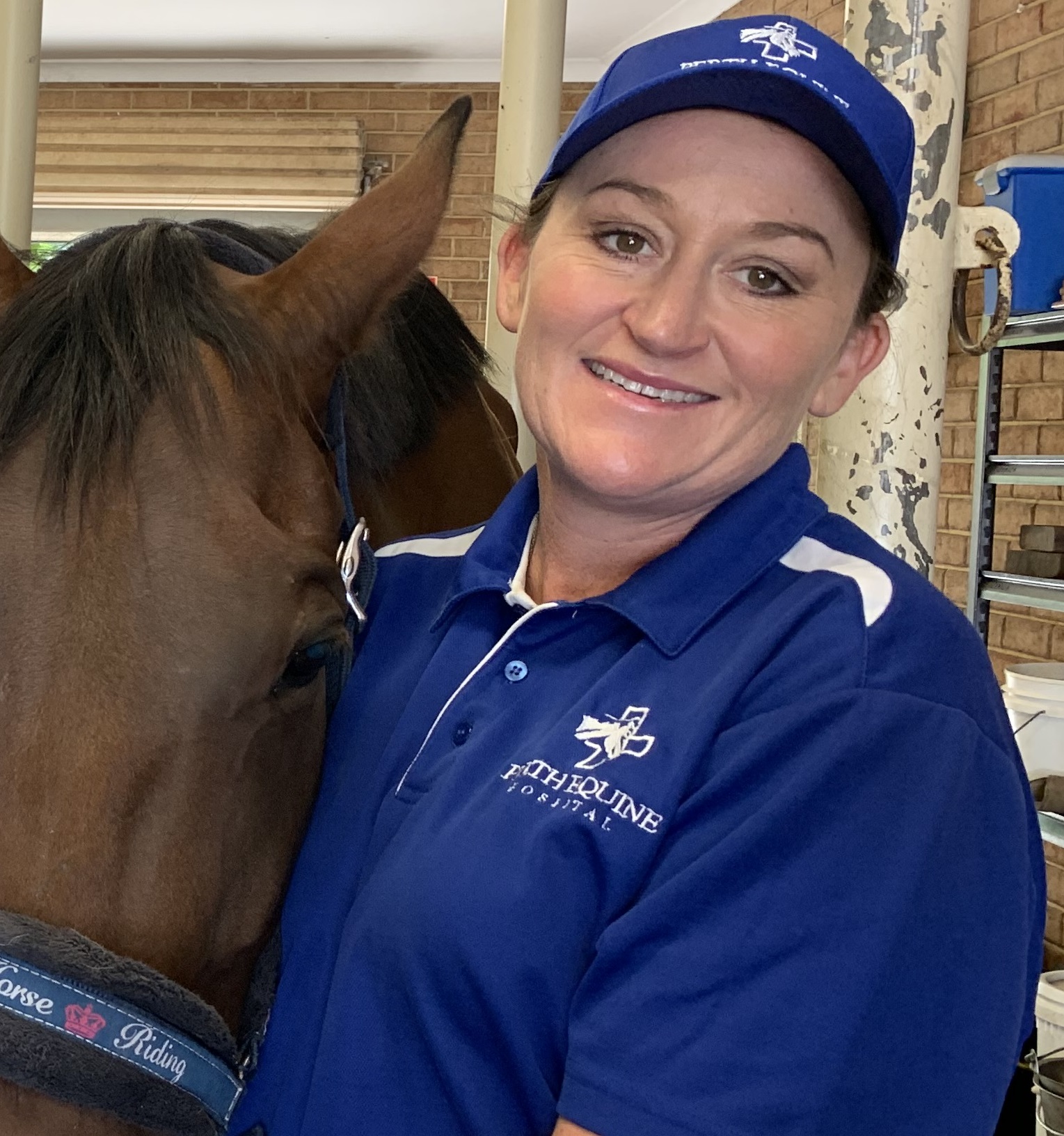 Dr Bec Caslick
Originating from Perth, Bec graduated from Murdoch in 1998. She evented up to 3* level and enjoys all aspects of performance and pleasure horse work. After graduating, Bec worked in the UK in mixed and Equine practice then spent a stud season Northern Ireland before returning to Australia in 2002. She then spent 15 years in the Hunter Valley, initially working for Scone Equine Hospital for ten years before starting her own practice culminating in being the resident vet for Emirates Park Stud.
Bec's main area of experience is in Stud Medicine, Reproduction and general equine practice.
Bec will be available for appointments Mondays, Wednesdays and Fridays.
To book in with Bec please call the clinic on 9479 1800.
Sarah Todd
Sarah has been working with horses since she was 14yrs old. She started out as a stable hand, progressing to riding track work and working as a foreman before becoming a licensed racehorse trainer. She took a step away from training and breaking to spend more time with her young daughter and then found a passion for veterinary nursing.
Sarah starting at Perth Equine Hospital in 2015, completing her Certificate IV in Vet Nursing in 2016 and is one of the familiar faces around the clinic.
Sarah is passionate about saving animal and is ready to help you and your four legged friend in any way she can.
Lisa MCGee
Originally from across the pond in England, Lisa now lives in Perth with her husband, son, dog Roxy and recently adopted kitten Fifi.
Lisa has always been around horses from a young age and at the age of 18 started working at a Thoroughbred stud where she quickly progressed to Assistant Stud Manager. Ten years later a change in careerer, but staying within the equine industry, Lisa became a qualified veterinary nurse. She joined the team in 2017, and her main interest being in reproduction/foal intensive care, so foaling season is her favorite time of year! Any time there is a foal in the clinic Lisa will be the first one there giving it cuddles.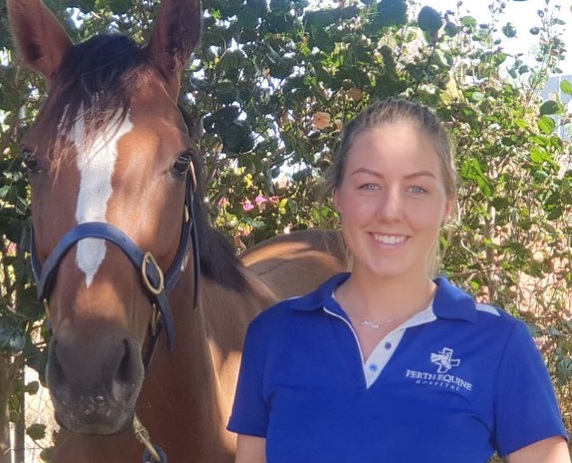 Rosheen Richards
Rosheen has had a passion for all animals great and small since she was a young kid on her parents farm and has always had the dream of working with animals as a career. With this in mind, she studied Veterinary Nursing at Applied Vocational Training and graduated in 2017.  Since then, Rosheen has worked as an equine nurse for three years and has a passion for equine reproduction, surgery and all things emergency.
Last year she traveled to Canada on a working visa, training colts and trail riding through the Rocky Mountains. As well as working at Perth Equine she is also doing small animal nursing at our sister clinic Epsom Avenue Veterinary Clinic, she is loving the variety of animals she now gets to work with.
Rosheen is currently studying a double major in Animal Science and Animal health at Murdoch University in hopes of studying Veterinary medicine in the future.